Cyber Security Law In The Western World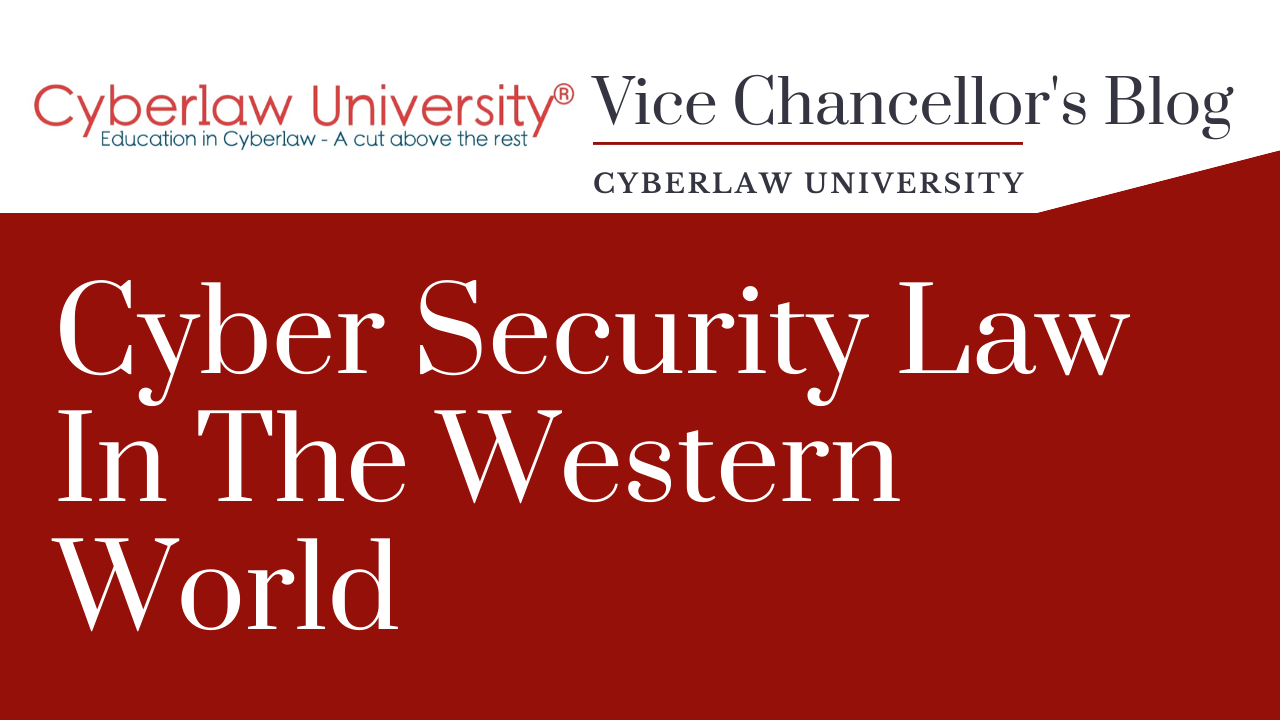 Cyber Security is concerned with making cyberspace safe from cyber threats. The Western World has started exploiting the vulnerabilities of the cyberspace to gain supremacy and influence over their rivals. The developing countries not only rely on the products made by the Western World but also use the technology used by Western World to protect their information. Cyber attacks can potentially harm the economic growth of a country. All nations require to have effective cyber security because of the openness of the internet. The Western World has made much effort to address the issue e.g. USA has created National Cyber Security Division under the Department of Homeland Security & US Cyber Command under United States Department of Defence.
To know more about Cyber Space in the Western World, log on to the website of Cyberlaw University www.cyberlawuniversity.com. This course gives a glimpse of some of the important developments in cyber security legal jurisprudence which have been emerging in the Western World. There are other courses also dealing with current topics. May be you would like to view some of them.