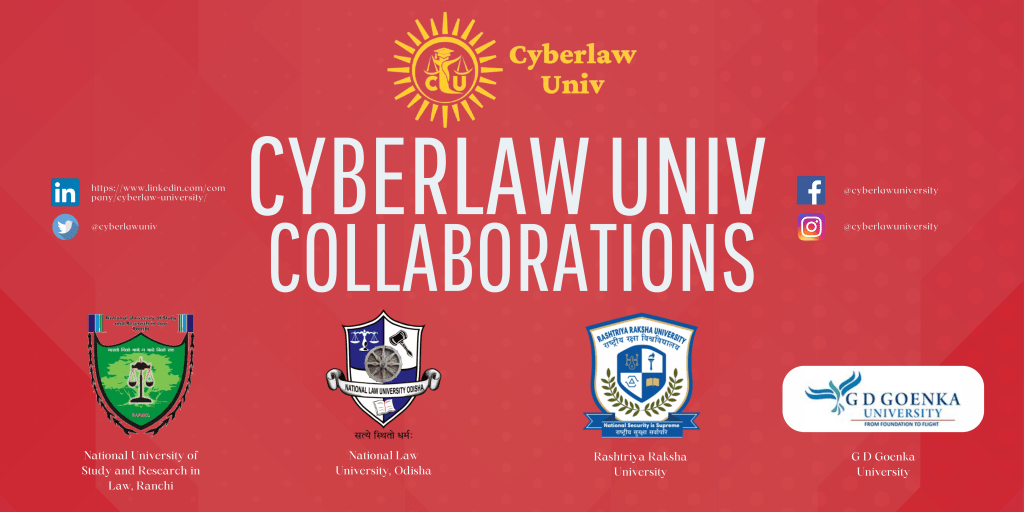 NATIONAL UNIVERSITY OF STUDY AND RESEARCH IN LAW, RANCHI
National University of Study and Research in Law, Ranchi (NUSRL) was established by Act No. 4 of Jharkhand State Assembly in 2010. The University has subsequently been recognized by University Grants Commission (UGC) in September 2011 u/s 22, u/s 12B in the year 2018 of the UGC Act of 1956 and Bar Council of India (BCI). The University started functioning in September 2010. At present, the University has more than 600 students on rolls in the undergraduate course. The University has been included as member of the CLAT w.e.f. CLAT 2012. At the undergraduate level, University offers Five-year Integrated B.A. LL.B. (Hons.) degree Program which consists of ten semesters. The University also started its Research Program in January 2012.
NATIONAL LAW UNIVERSITY ODISHA
The National Law University Odisha (NLUO) is a vibrant addition to India's national law universities. Within the short span, NLUO has made its mark as a university engaged in teaching and research in law. Faculty research output has always been of a very high standard, yielding among others several top-tier international publications. The student community's engagement with co-curricular activities has yielded remarkable results, including consistently high performances in moot court competitions and active participation in prestigious national and international conferences and seminars. The liberal yet demanding academic culture coupled with the friendly environment have ensured that students are able to harness their full potential and contribute in the area of their choice.
The University has received recognition from the University Grants Commission (UGC) under Section 12(b) of the UGC Act 1956, and has been receiving grants under the XIIth Plan. Its degrees offered are recognised by the Bar Council of India. It is also an associate member of the UGC-INFLIBNET, and a participant in the National Knowledge Network under the Ministry of Information Technology and Communication, Government of India.
The University is destined to grow as a model security educational University of India. Its endeavors focus on highly professional security, strategic and defense education, research and training through its qualified civilian and military faculty, committed human resource, motivated participants and students, intellectually stimulating and professional disciplined environment and world-wide network, sharing and exchange. It aims at providing security and strategic education in the contemporary and futuristic security and strategic studies and interdisciplinary areas. The University contributes to vision of India of Peace, Prosperous and Stable World in alliance with grand strategic cooperation between like-minded nations and promoting greater understanding between senior military officers, diplomats, civil servants and civilians to promote the cause of the Nation. It adopts a two tier approach, at the national and international levels, in its education, research and training and extension in order to achieve capabilities to respond to the needs, expectations and aspirations of the security and strategic institutions and forces as well as law-making, governance, judiciary, economy (agriculture-manufacturing-service sectors) and the civil society organisations.
GD Goenka University is an internationally acclaimed and premier institution of higher education in India. Quality education aimed at directing the students towards research, innovation and extension is the defining element of the GD Goenka University. The GD Goenka University, recognized by UGC, aspires to be a global leader in the 21st Century higher education ecosystem through enshrined core values of intellectual excellence, collegiality, diversity and integrity. GD Goenka University is also recognized as QS IGUAGE "Diamond" rated University.