Online Cyberlaw Research Paper Competition
Alongwith its
Academic Partner
present
ONLINE CYBERLAW RESEARCH PAPER COMPETITION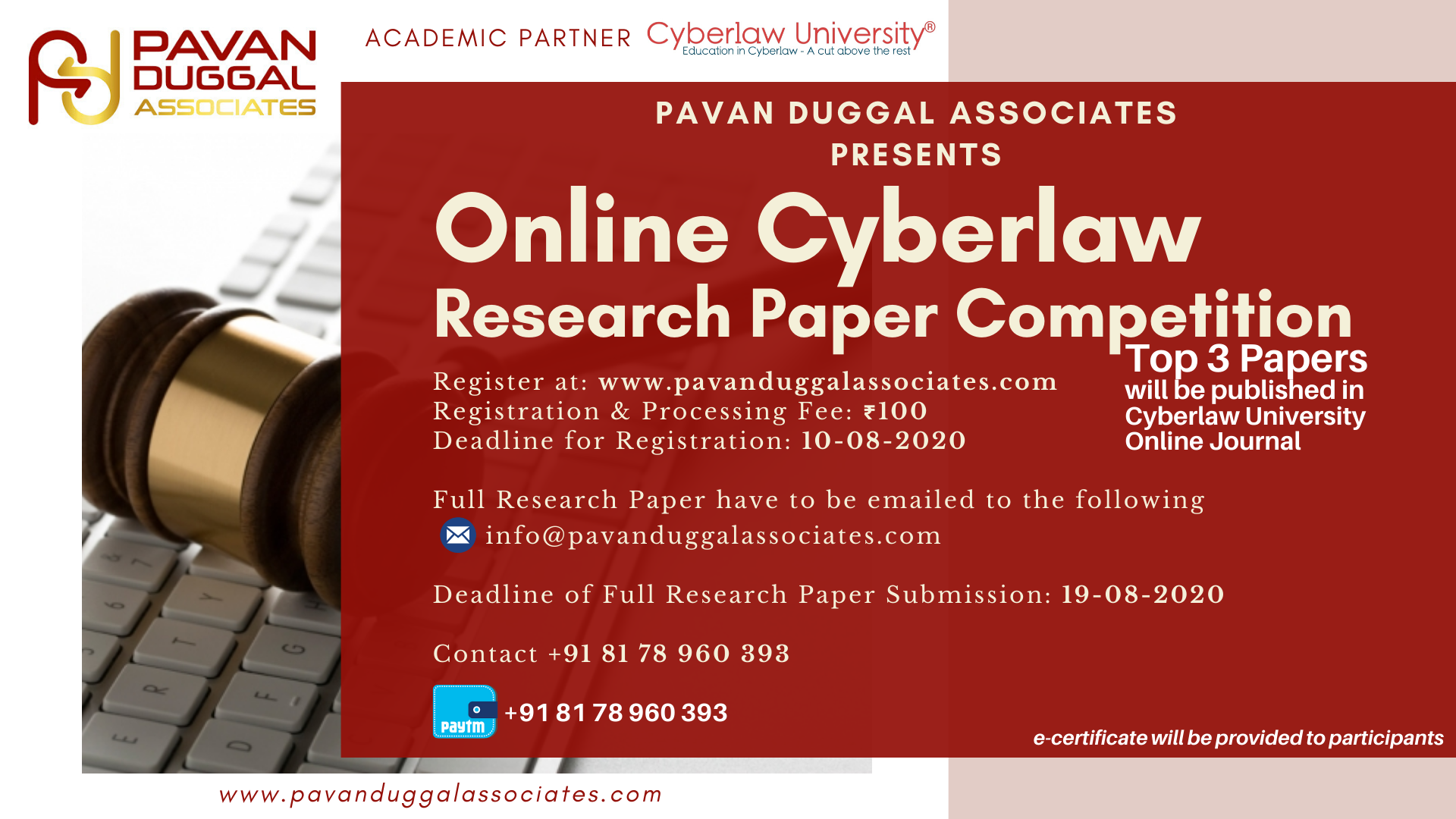 All participating students will have to submit a research paper of 4000-5000 words on any of the topics mentioned below, with appropriate referencing, within the deadlines as prescribed below:
Deadline for Registration: 10th August, 2020
Deadline for Full Research Paper Submission: 19th August, 2020
Various Topics on which students can write their Online Cyberlaw Research Paper include the following:
Arogya Setu App and its Cyber Legal Ramifications.
Blocking Apps – How Much Effective and Relevant Cyber Legal Approach Today?
Collection of Medical Data in India, Absent Regulation- Is it a Cyber Legal Nightmare?
What should be the Indian approach to Data Localization and its regulation?
Role of Cyberlaw in capturing evaporating Digital Privacy of Indians.
Do intermediaries need to be more effectively regulated in the Indian cyber legal regime?
Role of Cyberlaw in tackling increasing cybersecurity breaches in India.
How should Cyberlaw regulate the menace of Fake News in India?
Need for proactive Cyber legal strategies to tackle increasing Cybercrimes in India.
What future directions does Cyberlaw need to take in the coming times?
All participating students will be provided an e-Certificate.
Top 3 Research Papers will be published in Cyberlaw University Online Journal.