CYBER LEGAL ISSUES IN CORONAVIRUS AGE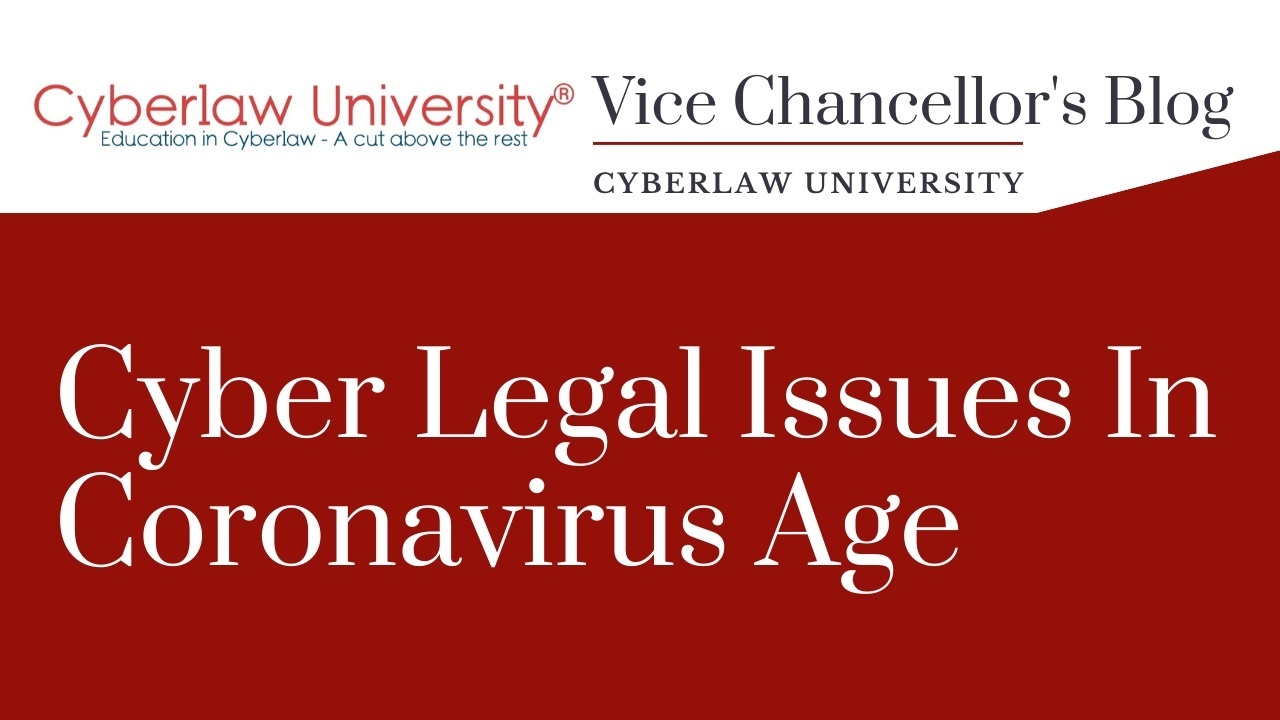 Coronavirus pandemic has been instrumental in bringing about lockdown of cities around the world. Due to restricted movement people have no other choice but to rely on online services for all their needs – be it work related, shopping of essential commodities of daily needs, social interaction or even entertainment.
The present scenario of heightened online activity has provided cyber criminals enough opportunities to launch cyber attacks. The easy targets for the cyber criminals are health -organizations, hospitals, medical centres and individuals as such.
Cyberlaw University has come up with courses which include the following:
To widen your knowledge regarding the above mentioned courses, visit the website of Cyberlaw University www.cyberlawuniversity.com.