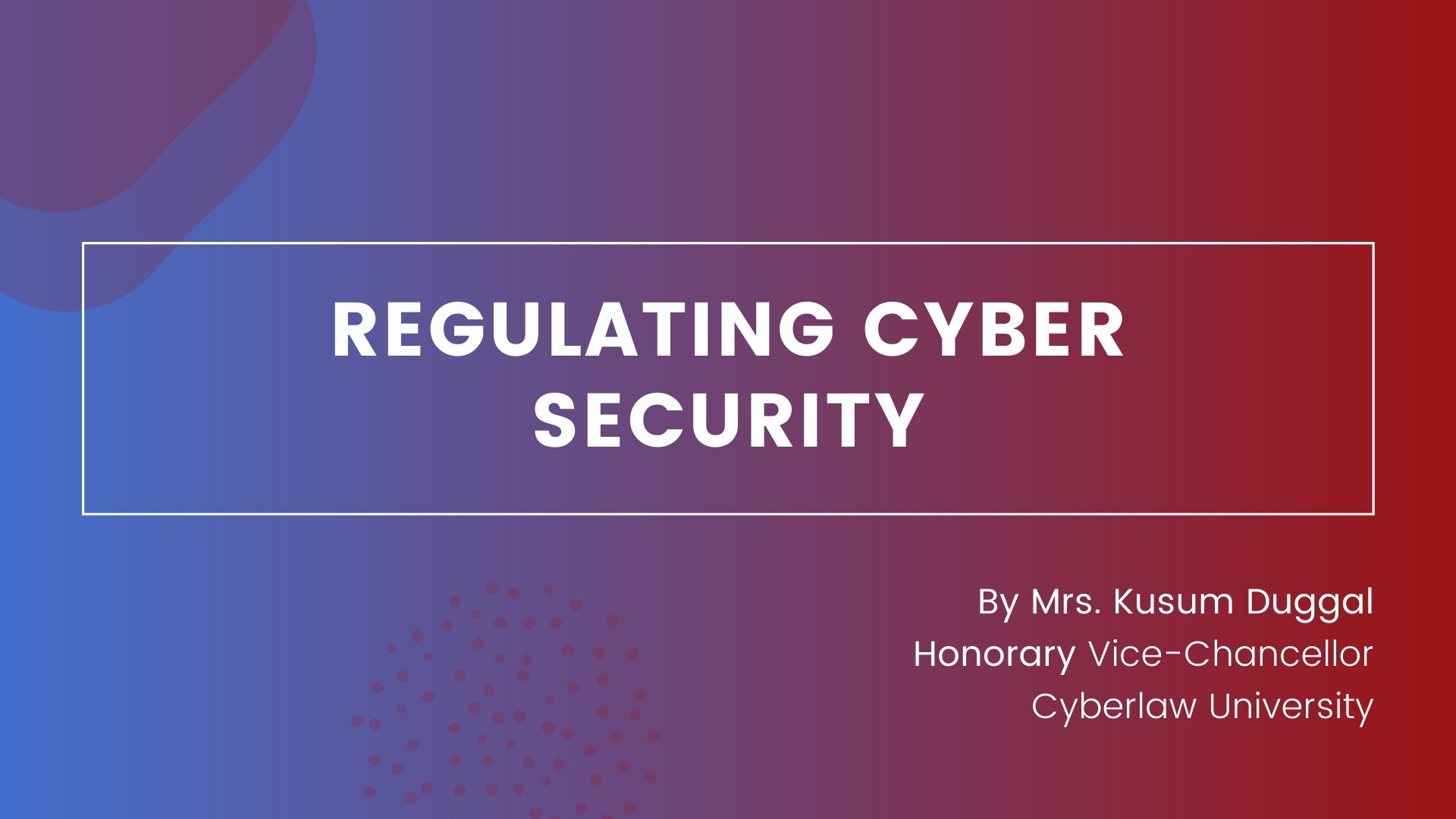 In order to make cyberspace safe from cyber threats, it is all the more essential to regulate cyber security. All nations require to have effective cyber security to safeguard themselves from cyber threats.
Dr. Pavan Duggal, Honorary Chancellor of Cyberlaw University has come up with a new and compelling course entitled "Regulating Cyber Security".
This course will give a glimpse of some of the important and emerging developments in cyber security jurisprudence as legal discipline.